Southern Oregon Property!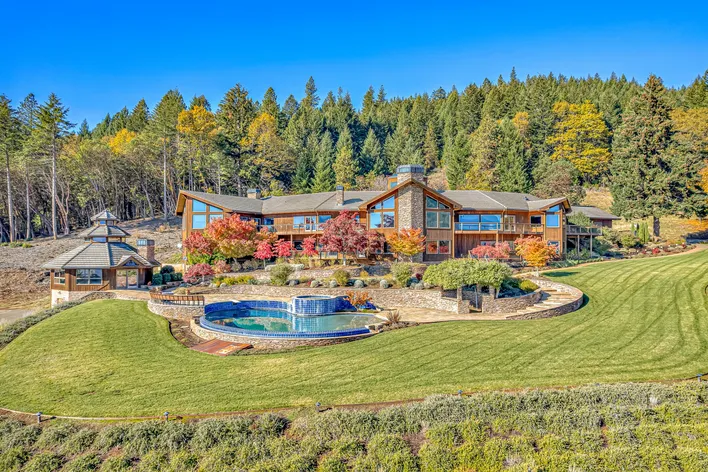 Southern Oregon Property!
Immerse yourself in the captivating world of Southern Oregon's real estate with www.SouthernOregonProperty.com, where you'll discover an array of listings tailored to your preferences. Whether you're seeking a rustic cabin, an urban residence, or a countryside estate, our extensive options cater to diverse real estate needs anywhere in Southern Oregon. If you're selling, our experienced agents will position your property competitively, while investors can rely on our insights for lucrative opportunities. With years of local experience in Josephine and Douglas County, we can guide you to achieving maximum value for your property if you want to know, "What's my home worth in Merlin, Grants Pass, or Glendale, OR?" For homeowners inquiring, "How do I sell my home in Merlin, OR?" Our top listing and seller's agent in Grants Pass, Merlin, Sunny Valley, Cave Junction, and Glendale can help you achieve top dollar for your property.
Juston Burton With eXP Realty!
Southern Oregon Property was established by Justin Burton, an Oregon native and seasoned real estate professional with eXP Realty committed to upholding his clients' trust in him. His dedication to exceeding expectations is evident in his exceptional customer service and diligent work ethic. Justin's ability to listen attentively and follow through on his commitments sets him apart. With a strong belief in the power of referrals, he ensures that every client's real estate experience is beyond satisfactory, as this is how he supports and feeds his family. Before embarking on his real estate journey, Justin flourished as an Information Technology manager, demonstrating proficiency in online advertising. He earned his Bachelor's degree from Southern Oregon University in 2015, showcasing his commitment to education and personal growth. Justin Burton's diverse background and unwavering dedication make him a reliable and knowledgeable partner in any real estate endeavor.
Buy, Sell, Or Invest In Southern Oregon Properties!
www.SouthernOregonProperty.com deeply understands what buyers are looking for in a home in Southern Oregon and how to market a property effectively to attract qualified buyers. As top listing agents in Grants Pass and Merlin and elsewhere across Josephine and Douglas County, they realize the importance of showcasing the unique features and benefits of the neighborhood to potential buyers. Whether it's highlighting the home's proximity to beautiful Southern Oregon, its excellent schools, or its many parks and outdoor recreation opportunities, they are committed to helping their clients sell their homes quickly and for maximum value. Whether you're a first-time buyer or an experienced investor, call them directly so they can provide the guidance, expertise, and support you need to make informed decisions and succeed in the competitive Southern Oregon real estate market, or click the button below to start your free home valuation today.